Right now it's tough not to feel as if you're facing a crossroads.

For guys, the call to make a difference looks like the hero's journey of charging forward with sword and shield, ready to fight for what he believes is right.

But for women, it's the heroine's journey, and our calling is for empowerment of ourselves and the brave hearted women we are meant to coach.

If your desire is to make a difference then I urge you, don't shrink because of the world's difficulties.

Instead, use the power of this time to create the version of YOUR life that you want to live.

When I made the choice to start coaching soulful women entrepreneurs on simple steps that quickly result in creating a lucrative business they love, my life transformed in the process.
From initially struggling to 'make it' as a coach, to creating a coaching business that honors my desire to empower women and creates lucrative income for me and my family.
The 'lucrative' part of my coaching business journey took me first to 6-figures, then high 6-figures, then into 7-figures+ every year since 2008.
The numbers for your journey may look different but I promise you this: There is a wealth of new clients waiting to work with YOU!
I hope you won't leave them uncoached!
This is your time, to claim your extraordinary self with lucrative, soul-rich certified coach training.
Get started today with my free online coach training: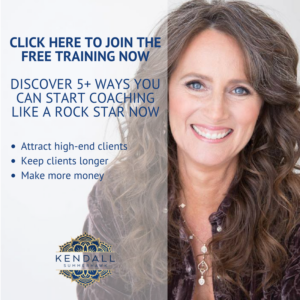 I hope you'll join me in this free coach training TODAY!

Because your heroine's journey of empowering yourself and the brave hearted women you are meant to coach starts NOW.

Click here to get your spot in this FREE training TODAY