After you finish delivering a coaching session do you slip into self-talk that sounds something like this:

"I wish I had…asked more powerful questions…ended on time…gotten my client out of her story…held my client more accountable to her desires…been a better coach!"

It's like your inner voice keeps questioning if you're "good enough."

Listen, as coaches we're wired to help people.

It's what makes us amazing at listening, connecting and seeing fresh possibilities for others.

Problem is, how do we know if our coaching IS good enough?

If you can relate then you're going to love the NEW FREE CHECKLIST I created for you: "10 Rock Star Coaching Skills".

This is one of those checklists that you'll want to pin on your bulletin board so you can refer back to it over and over.

It's yours (FREE) as part of your downloadable training materials — all included in the *FREE* webinar training I'm leading this TUESDAY, May 9th.

>> Click Here to Register <<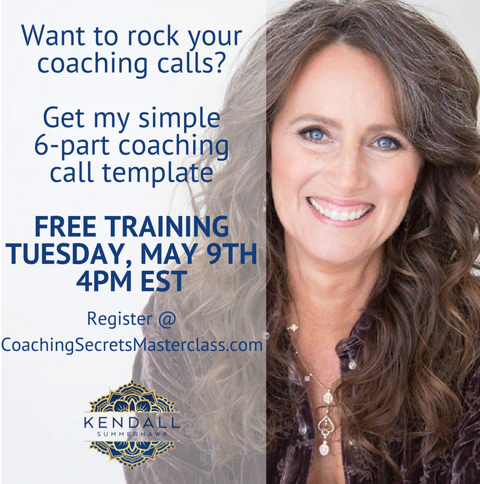 In this free training I'm going to reveal A TON of tips and coaching techniques I use with ALL my clients, so you too, can be a rock star coach.

Because making more money in your coaching business isn't about pushing yourself to market more.

It's about the outcomes you create with your clients (which is the secret to having high-end clients hiring YOU).

This FREE training is for you if you've ever slipped into self-doubt about your coaching.

I promise that you're going to love all the practical how-to's I'll share with you.

Access My FREE Coach Training Webinar + ALL Of The Downloadable Checklists Included (FREE)

It's coming up this TUESDAY so get your spot secured now and I'll see you on the webinar.
PS – When you register for the free training you'll get instant access to a BONUS checklist, "8 Characteristics of Highly Successful Coaches".

It's like a mini assessment where you can instantly see how many of these characteristics YOU naturally possess.

>>> Click Here to Discover How to Coach Like a Rock Star (NEW FREE training) <<<