Have you ever felt the day just flew by?

Would you like it if I made one thing in your day today, simple?

I asked my team to give you instant access to the REPLAY of the free coach training on pricing that I just delivered earlier today.

But…this is not one of those 'play forever' trainings.

We're ONLY leaving it up for a few days.

Click here to watch the LIMITED TIME REPLAY now

It's just 75 minutes so you can easily fit in watching it today.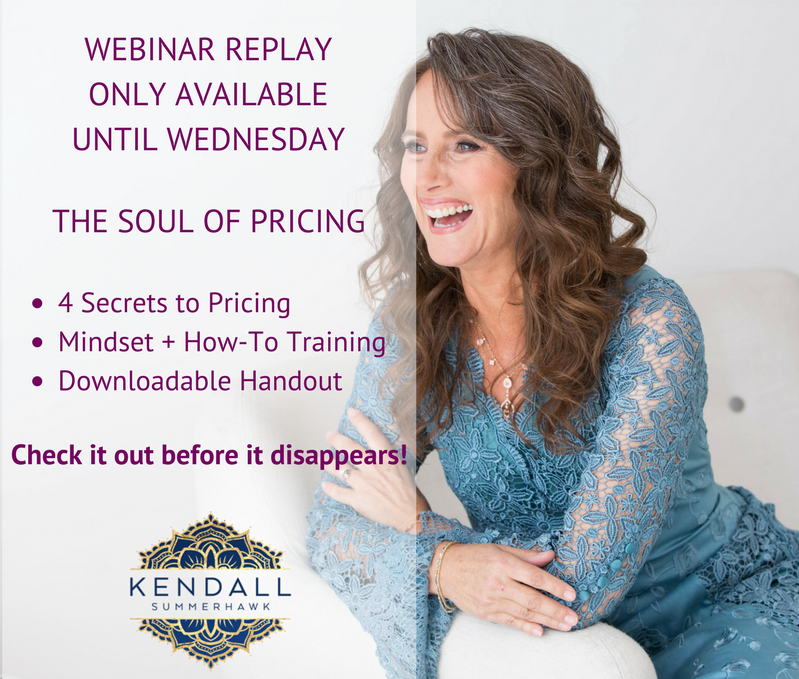 What did I cover?…

I shared my 4 favorite pricing beliefs (you can use these for yourself plus share them with your clients)…

Then I walked through 5 specific steps to quickly get your own pricing house in order…

I shared an easy done-for-you coaching exercise I walk you through right in the training —  you can use it immediately with your clients (and coach yourself through it too!)…

And I gave the pricing checklist you can use every time you coach a client on her pricing (this is the checklist that makes you a rock star pricing coach literally overnight)…

Plus, throughout the training I shared bonus mindset statements — word for word — you can jot down on the downloadable handout you also get with this free training.

>> Click here to watch the LIMITED TIME REPLAY now

Imagine, in this short time you can have new coaching skills and a whole new mindset about pricing. Enjoy!