3 boundaries to set around your coach pricing, so you can confidently discuss your pricing with grace and strength every time…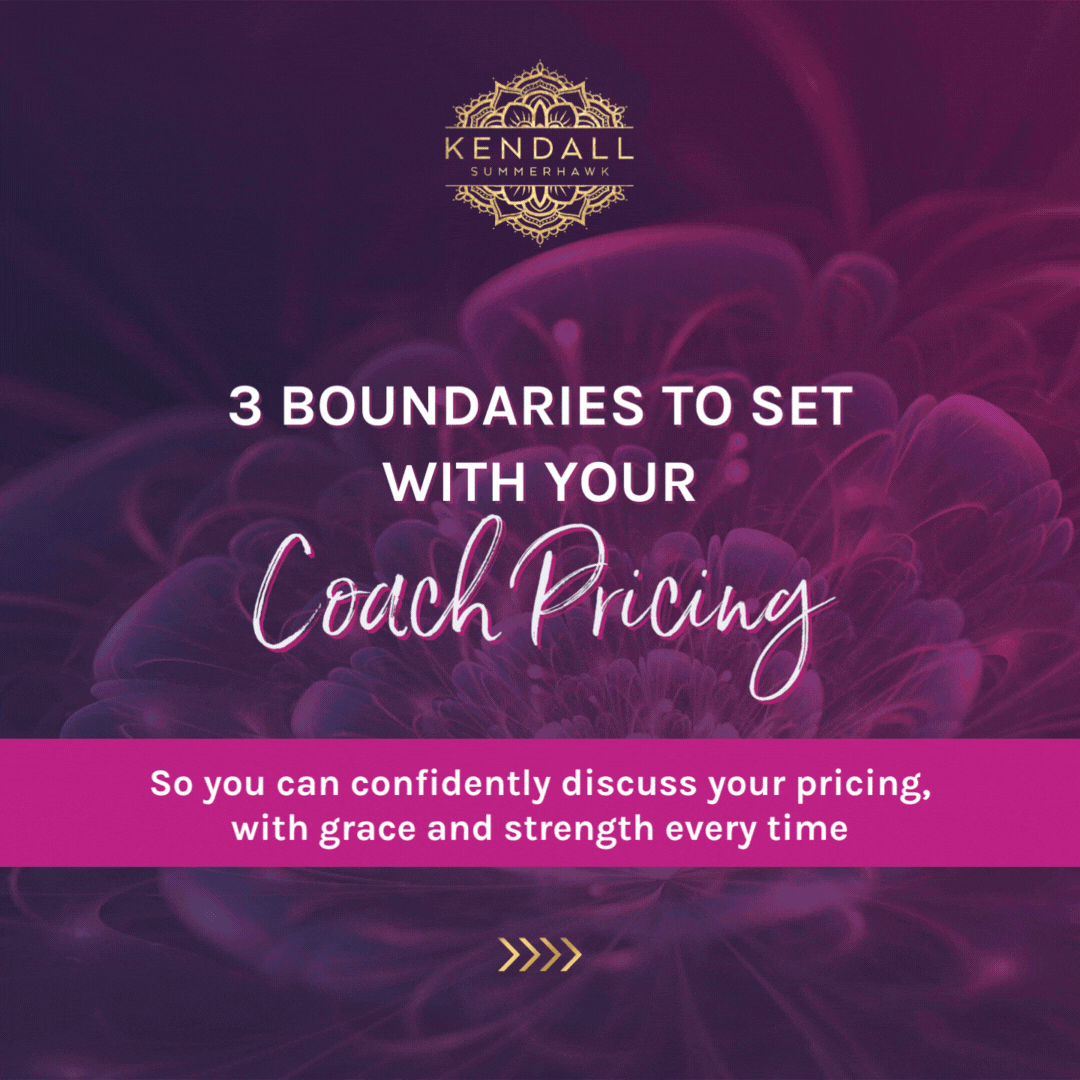 1. Don't Discount Your Coaching
You charge what you charge. No need to apologize for it.
Here's a script: "Discounting isn't an option. What I DO have as an option is a shorter term coaching program, that's a smaller investment if you're open to hearing about that."
2. Don't Discuss The Investment Before It's Time
The right time to discuss coaching fees is after you're clear what results she's looking for and the timeframe she's looking at to get those results.
Not a moment sooner!
3. Don't Take It Personally If Someone Says You're Too Expensive
Yes, you are going to be 'too expensive' for some people. You'll also be 'too low' for others.
The ONLY thing that matters is that you're crystal clear what results are possible for a woman entrepreneur when she coaches with you.
With each of these 3 boundaries, you'll feel confident and secure with your pricing.
And you'll feel connected and confident talking with potential clients.
This is YOU standing in your power with your pricing!
xo,
Kendall
PS – Want to learn how to start coaching women entrepreneurs?
Our Certified Coach Training gives you everything you need to become a soul-driven business coach for women entrepreneurs.
Go to www.CertifiedCoach.Training for details.